THANK YOU FOR YOUR SERVICE! We salute all American military men and women, especially those who have deployed and served in harms way. As a nation we can never do enough to show our appreciation for your sacrifice, but as a school American Airman & Heritage Flight Academy pride themselves on offering offer you some of the finest flight and ground training in the world.

"You served your country with honor and distinction; please allow us to serve you in a 'squared away' environment where "attention to detail" is always the order of the day."

ALL VA APPROVED: ALL

American Airman Initial Mechanic

Ground School Courses

are approved by the Veterans Administration affording you the eligibility to receive tuition reimbursement. You can always learn more about Post/911 GI Bill Entitlements at VA Government Website,

www.gibill.va.gov

. Do not hesitate to

contact us today

with questions or concerns. And don't forget we will do all the paperwork for you free of charge - we're the experts!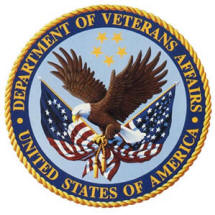 The Post- 911/GI Bill: As of October 1, 2011 all American Airman initial mechanic Ground School Programs are covered by the Post/911 GI Bill. This is a huge advantage to Veteran's. Instead of the VA reimbursing your out of pocket tuition expenses .... the VA now pays the school directly.
The Course is 100% Paid For: And the best Part is the Post 911/ GI Bill Covers 100% of the program cost. You can leave here with the A&P Certifications at no cost to you! The VA will also reimburse you for a percentage of the examinations and a percentage of the cost for hotel lodging.
Learn more about your benefit here: www.gibill.va.gov.
Call us today, (631.471.3550) to find out what your benefits are and how best to use them - we are the experts. We will do all the Paperwork for you and no extra cost!
---

CONTACT US TODAY: We are here to answer all your questions and guide you in the process of realizing your dream of achieving a career in Aviation. Contact us to learn more about G.I. Bill Reimbursement Opportunities, or to enroll in the one of our courses at 631.471.3550. Please take a moment to complete our on-line application questionnaire.
---