---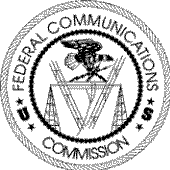 A Word about FCC Certification: The FCC and FAA do not currently offer a "Avionics Technician License." What the FCC does offer is the(GROL) "The General Radiotelephone Operators License." This license is required by the FCC to fix radios, radars and transponders in modern aircraft. The (GROL) also authorizes you to oversee unlicensed technicians as they perform radio and radar repair. You are not required to attend an Avionics Technical School to participate in the FCC examinations or to gain employment as an avionics technician.
NOTE: All those seeking the GROL must be a legal resident of United States or eligible to work in the United States.
---
The Avionics Maintenance Technician: "Aviation maintenance employers desire the "complete package" when interviewing prospective Airframe & Powerplant Mechanics. Possessing the General Radiotelephone Operators License (GROL) with optional Radar Endorsement (RE) will make you that complete package"
---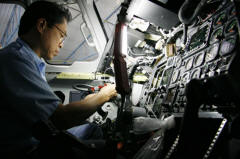 FCC GENERAL RADIOTELEPHONE OPERATOR LICENSE COURSE: The FCC General Radiotelephone Operator Course with Radar Endorsement is a 3 day intensive program designed to expertly expose you to and help you understand the FCC Element 1, 3 and 8 question pools employing the "Fast Track" method.
---
Phase 1: Written Exam Preparation: This initial phase comprises the bulk of the three day course and is designed to help candidates absorb the necessary material and ace the required FCC exams in the most efficient comprehensive manner possible. This is achieved through a combination of lecture, self guided on-site computerized study, and on-site computer based practice exams.
---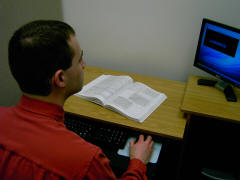 Phase 2: The FCC Examinations: In order to obtain the General Radiotelephone Operator License all applicants must take and pass FCC Written Element 1 and FCC Written Element 3. After passing Elements 1,3 most students opt to add on the (RE) Radar Endorsement to there new (GROL). You will be required to take and pass FCC Written Element 8. American Airman is a designated FCC testing Facility.
---
Class Schedule: "If you're interested in the (GROL) only or already possess the A&P License the FCC Course begins on Monday's. Those participating in our A&P programs usually arrange to "add-on" the General Radiotelephone Operators License at A&P course completion."
---
Tuition includes the FCC (GROL) written examinations, Element 1, Element 3 & the (optional) Marine Radar Endorsement (RE), Element 8. Included are required exam preparation texts, exam preparation workbooks, mandatory FCC materials, and additional government materials. Included is all classroom guidance, practice examinations, unlimited access to school library, and computer lab..
---

CONTACT US TODAY: We are here to answer all your questions and guide you in the process of realizing your dream of becoming a licensed A&P Mechanic. Contact us to learn more about all our programs or to enroll in the one of our preparation courses at 800.786.9060. Please take a moment to complete our on-line application questionnaire.
---