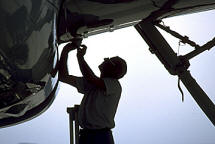 PRIVILEGE & RESPONSIBILITY: The Federal Aviation Administration (FAA) initiated the issuance of the Inspection Authorization (IA) more than 35 years ago. This system of allowing qualified mechanics the privilege of performing certain inspections has served well in the maintenance of the U.S. Civil Fleet. The attainment of an IA and performance of the duties of that certificate greatly enhance the privileges and responsibilities of the aircraft mechanic. The IA permits the Airframe and Powerplant (A&P) mechanic to perform a greater variety of maintenance and alterations than any other single maintenance entity.
---
FAR Part 65.91: Applicants must meet FAR Part 65.91, which includes:
Possessing a FAA A&P rating for (3) three years, and being engaged in maintaining aircraft for 2 years prior to the date of your application.

Having a fixed base of operation.

Having the equipment, facilities, and inspection data available to properly perform Inspection Authorization (IA) duties and functions.
NOTE: The American Airman (IA) Inspection Authorization Course is specifically designed for candidates who meet (FAR) 65.91.
International IA Students: International U.S.A., FAA Airframe and Powerplant holders can receive authorization (8610-1 Form) to test here with us in New York. We will escort you to the FAA's international field office at our location prior to course commencement to receiver permission to take the examination. You will then retun to the FAA at the completion of the course to receive your (IA) Inspection Authorization Certificate. Call or email us with questions: info@americanairman.com.
---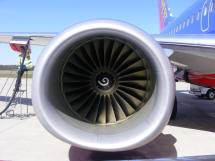 The Inspection Authorization (IA) Course: All Inspection Authorization candidates must pass the FAA's IA Knowledge Written Exam. Our Five day course starts every Monday. Our comprehensive program provides the applicant with all the information required to pass and score highly on the IA Knowledge test. This is achieved through a combination of expert instructor lecture, self guided on-site computerized study, and on-site computer based practice exams. You will become intimately familiar with the privileges and limitations of this highest level of maintenance certification!
---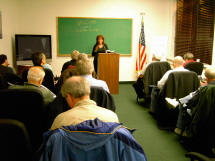 COURSE OVERVIEW: The American Airman (IA) Course includes an overview of the Inspection Authorization certification, insights into the function of an IA (the inspections, authorizations, and paperwork that accompany the privileges), and excerpts of the FAA documents IAs rely on. Our self guided on-site computerized study software includes more than 400 example FAA questions and answer choices, supported with comprehensive explanations. Important Note: This is the same reference material applicants will have access to during the actual exam! Applicants will become familiar with these documents and learn how to extract the information they need to answer the FAA Exam Questions, including Airworthiness Directives, Advisory Circulars, Type Certificate Data Sheets, FAA Order 8130.21D, and FAA Form 8130-3.
NOTE: There is no Oral and Practical required for Inspection Authorization. Only a 50 Question Written Examination is Required to receive the IA.
---
Tuition includes the FAA Inspection Authorization Knowledge Examination. Included are required exam preparation texts, exam preparation workbooks, mandatory FAA Advisory Circulars, additional handouts and government materials. Included is classroom lecture, practice examinations, unlimited access to school library, and computer lab.
---

CONTACT US TODAY: We are here to answer all your questions and guide you in the process of realizing your dream of achieving the highest level of maintenance certification. Contact us to learn more about all that American Airman and Heritage Flight Academy has to offer or to enroll in the one of our preparation courses at 800.786.9060. Please take a moment to complete our on-line application questionnaire.
---